Prospective Parents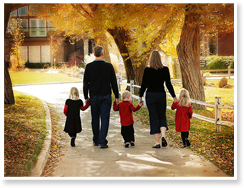 Thank you for your interest in our Egg Donation Program. We know how overwhelming and emotional it can be to learn you may have to use an egg donor to become a parent. As a full-service agency, we are here to reduce any confusion and help eliminate any added stress from the egg donation process. We are proud of our program and the heartfelt generosity provided by our donors.
Please take some time to review the information provided on our Web site. To begin viewing the Donors in our database simply complete the Prospective Parent Egg Donor Database Registration Form to obtain password access into the system.
Even if this isn't your first time reviewing a donor database, you may be a little put off by the process of "shopping" for the right person. It is an odd concept to most of us. While searching for a donor, take your time and determine what characteristics are most important to you. We believe that if it is right you will feel a connection and everything will start to fall into place. Taking this step assures that you are moving closer to your goal.
We want your experience with us to be one you will remember positively. We look forward to helping you fulfill your heart's desire to have a child.
Suzanne Myers
Founder & Director
Heartfelt Egg Donation, LLC