About Us
About Heartfelt Egg Donation
Heartfelt Egg Donation, LLC is an internationally renowned full-service egg donation agency located in northern Nevada. We collaborate with intended parents, egg donors, fertility clinics and other infertility industry professionals throughout the United States and welcome international intended parents seeking to come to the United States for their care. We do not discriminate on the basis of personal lifestyle choice, household situation or medical need.
Our program offers anonymous, semi-open and open egg donation arrangements, which allow intended parents and egg donors the ability to be flexible in the way they interact with each other in the future. We also coordinate known donor egg cycles for those selecting a family member or friend to be their egg donor.
Our selection of egg donors is diverse and all have been thoroughly screened and educated regarding the process of egg donation. We follow the FDA, American Society of Reproductive Medicine and Society for Assisted Reproductive Technology guidelines for egg donation and egg donor compensation. We select only those who truly want to help others have a child.

About the Founder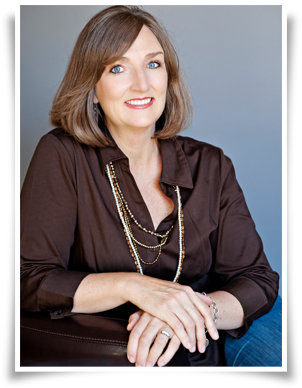 Suzanne Myers, Founder and Director – An entrepreneur with more than two decades of well-rounded business, operational and management experience. Suzanne has built a successful third-party reproduction assistance business. Her love for family and children coupled with an extensive business management experience makes Suzanne well respected and highly regarded in her field for her responsive and detailed management skills, flexibility, industry knowledge, personalized care, kindness and professionalism.
Prior to starting Heartfelt Egg Donation, Suzanne was an esteemed expert in all areas of travel, event and meeting management operations and successfully managed global events of all sizes and complexities. She is now proud to be the Owner, Founder and Director of Heartfelt Egg Donation and managing the event of family formation.
Suzanne grew up on the East Coast and attended Northeastern University in Boston where she graduated with a degree in Marketing. She moved to San Francisco where she met and married her husband. They reside in northern Nevada.
Suzanne founded Heartfelt Egg Donation, LLC in 2005 because of her personal experience with infertility. Suzanne believes that building relationships with her clients is extremely important. She is generous with her time and provides a very personal yet professional experience.
Heartfelt Egg Donation, LLC is a proud member of The American Fertility Association, RESOLVE and American Society For Reproductive Medicine.
About Our Team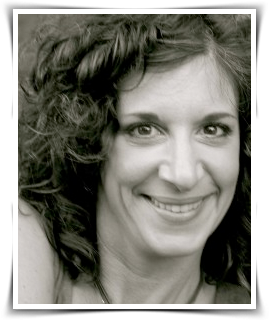 Amy Vance is a Board Certified Genetic Counselor and founder of Bay Area Genetic Counseling, a consulting practice specializing in genetic risk assessment for gamete donors and fertility patients. She is respected as a leader and innovator among genetic counselors. She has provided genetic counseling since 1991, with clinical experience and significant expertise in prenatal, pediatric, adult, and cancer genetics. She has served on the board of the American Society of Reproductive Medicine's Genetic Counseling Special Interest Group since 2002 and has chaired the National Society of Genetic Counseling ART Group. Ms. Vance has authored four published papers, several published abstracts, as well as 10 entries in the Gail Encyclopedia of Genetic Conditions. She has written newsletter articles and has delivered numerous invited presentations. She has taught in courses for the Genetic Counseling Program at the University of California, Berkeley and has supervised genetic counseling interns from various genetic counseling programs. Her area of interest in research has focused on the importance of family history risk assessment for gamete donors and couples prior to IVF. This research is ongoing and has been presented at several national meetings. Ms. Vance earned her B.A. in Zoology from Miami University in Oxford Ohio and her M.S. in Genetic Counseling from the University of Cincinnati.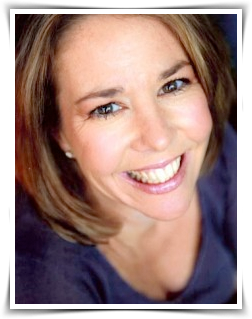 Andrea Bryman is a licensed Marriage and Family Therapist with a specialty in assisted reproduction, which includes mental health assessments and evaluation of egg donors and surrogates.
Andrea received undergraduate degrees in International Relations and French from the University of Southern California. She continued her education at U.S.C. and received her Masters degree in Marriage, Family and Child Counseling. Andrea has more than 20 years of clinical experience working in the mental health fields. Her early training began in the field of geriatrics, and has also had extensive experience working in an inpatient psychiatric facility where she was able to strengthen her testing and diagnostic skills.
Andrea's focus on assisted reproduction stemmed from her own personal experience with infertility over 14 years ago when she was beginning her family. Since that time, Andrea has had three children, two with methods of assisted reproduction. Her past and personal experience provides her with the knowledge to skillfully assess prospective egg donors and surrogates. It also provides her with the compassion to provide support and guidance to individuals pursuing assisted reproduction. She continues her professional growth in the field of infertility through research and involvement as a professional member of the American Society for Reproductive Medicine including their mental health professional group, the American Fertility Association, European Society of Human Reproduction and Embryology and Resolve. Andrea is the Past Psychological Chairperson on the board of directors for the Egg Donation and Surrogacy Professional Association. She currently serves on the Advisory Board of Parents Via Egg Donation.